DentuSil technical video
Please look at our latest technical video for DentuSil – silicone reline. This incredible material can be used as a permanent reline and also a tissue conditioner. The chemical retention is so good that you will only be able to split it with the supplied separator. With great stain & odour resistance you can understand why DentuSil is taking the market by storm.
The video will show how simple a DentuSil silicone reline is and the entire process can be done in well under an hour.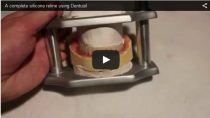 WHW–TCS Flexible Dentures Catalogue
We are delighted to announce the launch of our new flexible denture range catalogue. The catalogue is a comprehensive guide for both the dentist and technician and gives an overview of all the TCS materials. These include the new iFlex an alternative to the traditional nylon materials that is easier to polish and the JP90 handheld injector system.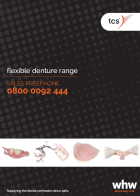 The WHW family is expanding
We are thrilled to announce that our not so little family is getting bigger. We have just added a wealth of experience and expertise with Jo, Matt & Kayley.
Jo has a 3 year background in Orthodontics who has specialised in decontamination and disinfection, Matt has been a technician for 21 years in the Armed Forces with practical knowledge of Ortho, Prosthetics, C&B & Max Fac and Kayley brings a wealth of know–how to our customer service team with diligence & enthusiasm.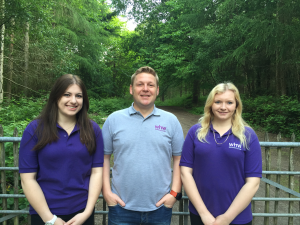 Scottish Dental Show Award
We would like to say a special thanks to all of you that voted for us to win the Scottish Dental Show 2015 Stand of the Year. It was a great couple of days and the response was amazing – especially for the (alcoholic) cocktails!
Please check out our Facebook page for the ultimate "Flairtender" face–off.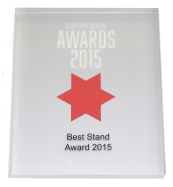 Centribase X
Zhermack
Centrilux V
Acrylite V
Duplika 12
Stratasys
Dermashield
Bosworth
Angie
Remanium
AFG
Daylight
Gelato
Apavia
Centrilux
Monotrac
Dentaurum
Centriform
Denstar
Centribase
Denstar
TCS suction cup
Diaswiss
Centri peg
NitrAdine
Aqueos
TCS Unbreakable
Centri DB
Diamond D
Olivafix
Orthocryl LC
Nanovest
Tecnoflask
Centribase X
Zhermack
Centrilux V
Acrylite V
Duplika 12
Stratasys
Dermashield
Bosworth
Angie
Remanium
AFG
Daylight
Gelato
Apavia
Centrilux
Monotrac
Dentaurum
Centriform
Denstar
Centribase
Denstar
TCS suction cup
Diaswiss
Centri peg
NitrAdine
Aqueos
TCS Unbreakable
Centri DB
Diamond D
Olivafix
Orthocryl LC
Nanovest
Tecnoflask